RESIDENTIAL ROOFING & DECK WATERPROOFING PRODUCTS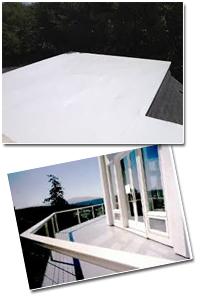 Since 1955, Gaco Western has manufactured exceptional waterproofing and insulating products.
This family-owned company was built on three fundamental principles: superior products; sold by experts; at competitive prices.
Today, Gaco Western coatings cover millions of square feet of commercial and residential buildings.
They have earned a reputation and trust in the construction industry as a producer of top-quality waterproof coatings and insulation products.
Gaco Western is a recognized leader in innovative silicone roofing systems, and offers best-of-class waterproofing and insulation solutions for a variety of commercial, industrial, and residential applications.
Go Back